How it all started!
I always got in trouble with my mom for styling my bedroom, I just loved changing things up and trying to make my room look better! After a while, I figured that the best way to completely transform my bedroom was to get some new wallpaper. However, because we were renting at the time, we weren't allowed to redecorate and my wallpaper dreams were crushed! :(
Around 5 years ago, I heard that one of my friends had just wallpapered her bathroom. She showed me the photos and it looked amazing! Then she told me that it didn't require paste, it was 'Peel & Stick' which made the whole thing super easy, and not only that, it was removable too! I was totally blown away. The designs from the company she used were pretty cool, however, I wasn't really a fan of the color palettes they used. For weeks I just kept thinking 'Wouldn't it be better if I could pick my own colors?' So I did! I made my first design in my favorite colors and had it printed, and the result was stunning. After I saw it on the wall, I wanted everyone else to enjoy the process of making wallpaper the way they want it too, and that's when Peel & Paper was born!
Why Peel & Paper Wallpaper?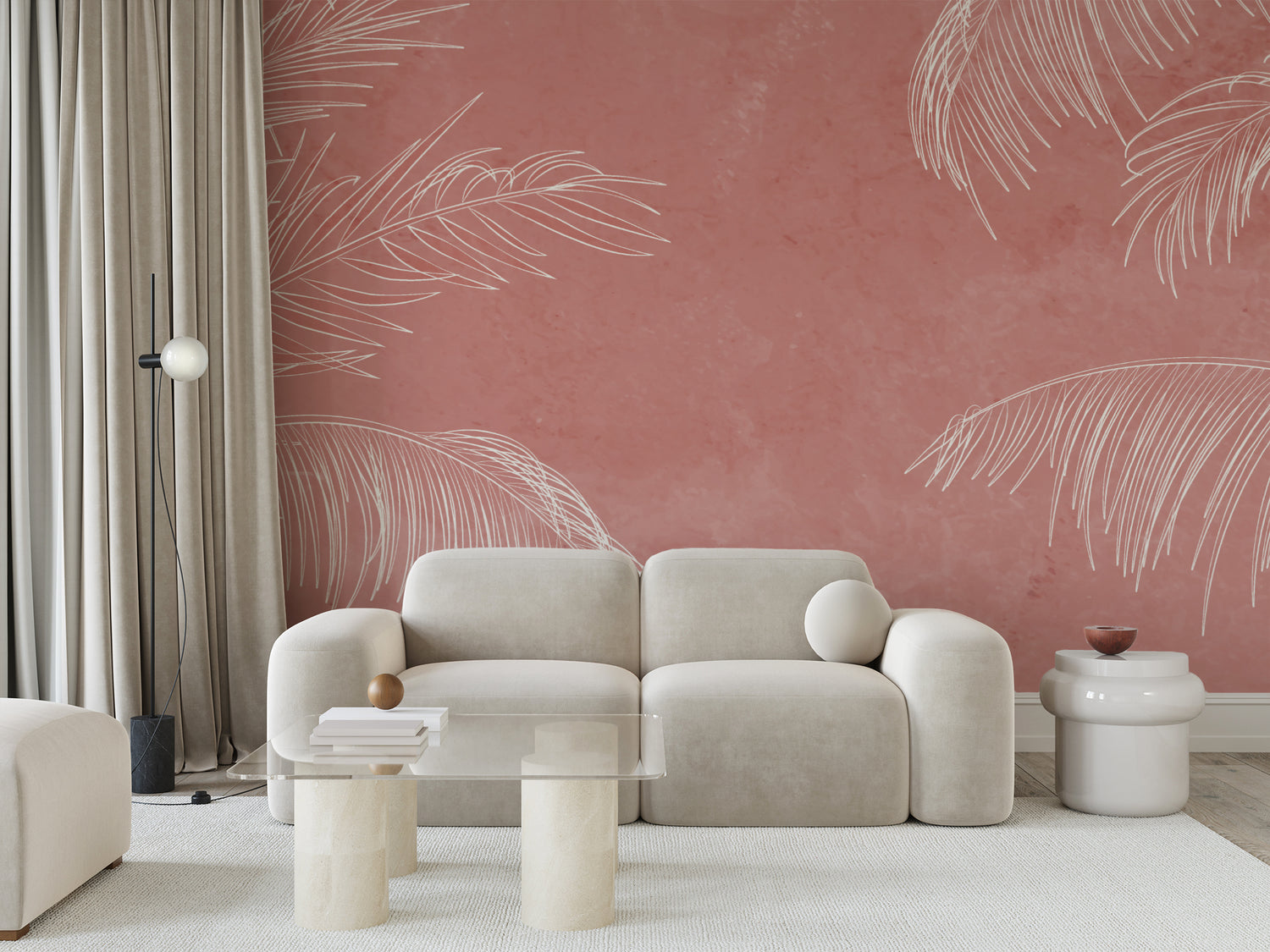 Passionate About Print
For over 5 years we have been printing high quality, customisable wallpapers for homes, offices and larger commercial projects!
We always strive to combine the best quality materials, designs and print techniques available to ultimately produce what we believe is a market leading product.
Designed In House!
It's all in the detail - our in house design team love making sure that all our designs are full of precise details that help to make a wallpaper so effective.
Topped with our instant color changing software, you can now create the perfect wallpaper for your interior space.
Eco Friendly
- All our inks are VOC Free, water-based and GREENGUARD GOLD certified - our printers are even made from recycled ocean plastic!
- Our Peel & Stick wallpaper uses water based adhesive so that no harmful chemicals are released into your home.
- We use plastic free packaging and Carbon Neutral shipping!
- We plant a tree for every order we sell!